Reminder to all students riding a pep bus to the State Basketball Tournament tomorrow... you are required to ride the bus back to the school unless your own parent or guardian signs you out through one of the chaperones riding your bus. Notes or phone calls asking for permission to ride with another student or parent will not be accepted. Also, don't forget your ticket. Go Vikings!
Permission forms have been given to students who signed up for the pep bus going to the boys state basketball tournament. Students must purchase a $6.00ticket and return the permission form by Wednesday at Noon.
The Boys Regional Championship game against Logan HS this evening has been sold out. Please utilize parking at Ripley Elementary School, the Board of Education lower lot and the transportation lot across from Gino's. The game will be streamed online through Mountain Top Media.
Hello and good day! Notice for those attending the Regional Championship Basketball game tomorrow night, Wednesday March 9th. Please make sure to park appropriately in all lots. In addition to the two parking lots located on campus, there is also parking available at the board of education office across from the softball field. Parking will also be available at Ripley Elementary School which is a short walk to our campus as well as the transportation office lot across the street from Ginos.
Senior Parents: The deadline to submit the application and the FAFSA for the Promise Scholarship is March 1st. You will use your 2021 tax information to complete this. Information on the Promise Scholarship can be found on cfwv.com. Applicants and families can ask questions or schedule a remote appointment for assistance with filing the FAFSA by calling 304 558 4618.
Girls Regional Tickets went online at noon today for Ripley vs Lincoln County. Ripley High Students will be admitted free, thanks to a community sponsor. Game time 7:00 on March 1st, gates open at 5:45. ALL tickets must be purchased through GoFan.
https://gofan.co/app/events/926643?schoolId=WVSSAC
Project Graduation to be held on May 26, 2023. This after graduation event is full of games, prizes and entertainment that is offered to our graduating seniors as a safe and healthy alternative to alcohol and drug related parties. Also some activities for seniors the week of graduation may be supported by these funds. Thank you for your contribution! Please follow this link to donate helping Ripley HS Project Graduation:
https://osp.osmsinc.com/p/UT502-VAR1
Scheduling information opportunity February 27th.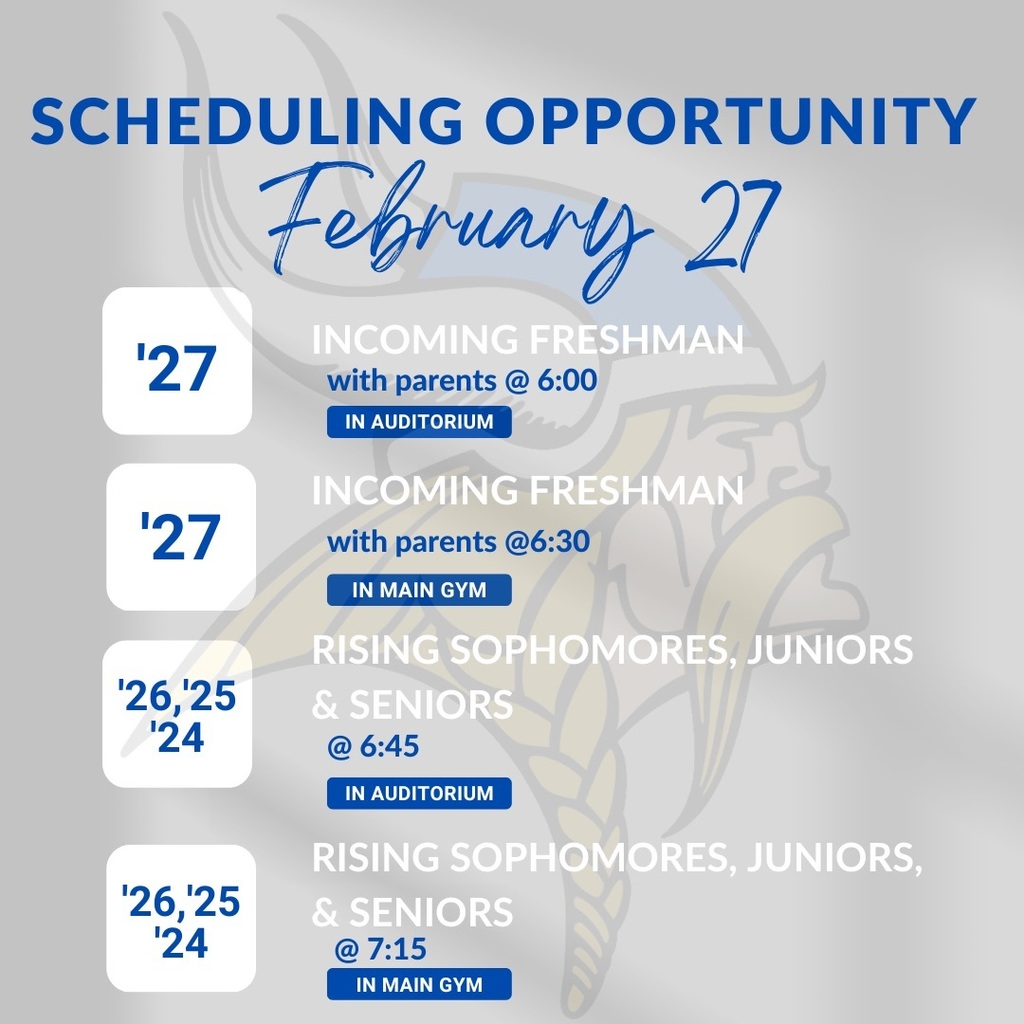 Hello Ripley High School Parents! It is mid-term time once again! Please check your child's mid-term grades on Canvas. Contact your child's teacher if you have specific concerns. If you need assistance with Canvas, contact the school at 304-372-7355. Thank you!

Good evening staff and parents: By now you should have received information regarding the Raising Boys and Girls Conference on December 9-10 at Ripley High School. This is a free conference for educators and parents. Space is limited. Please register for this event as soon as possible. Conference details and registration information can be found at jcee.org. Most importantly, please take a few moments today to thank a Veteran for their service to our country. Thank you and have a wonderful evening.


2022 ADOPT A FAMILY SIGN- UP DAYS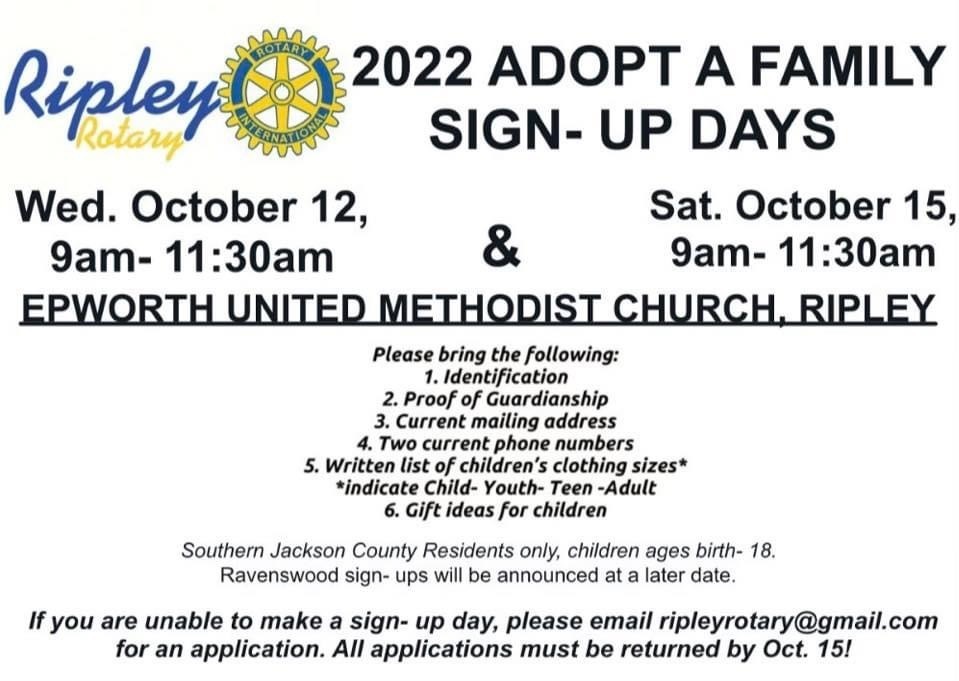 Parents and Guardians: The WV Treasury Department just announced a wonderful opportunity for students 14 years old and under. West Virginia's Savings Solution or SMART529, is celebrating 20 years by giving away three $20,000 scholarships. If you are interested, please click the following link to apply.
https://wvtreasury.com/20YEARS

Good evening. Students in grades 4-9 and 12 who took the WVGSA and SAT last spring will be receiving a video link to a special score report video this evening. These emails will be sent out to the child's school email address. If you have trouble accessing that email account, please contact your child's school. Thank you and have a wonderful weekend.

Update: Our local law enforcement has confirmed that there was NO threat to Jackson County Schools in West Virginia. After further investigation, the threat originated from an individual in Texas talking about similar named schools in our county. Thank you for your patience regarding this matter. Have a wonderful day.

Good morning. This is Will Hosaflook, Superintendent of Jackson County Schools. Around 1:00 a.m. this morning, Jackson County Schools was notified by the State Police and the FBI Fusion center of a possible threat targeting our schools. Jackson County Schools and the Jackson County Sheriff's Department have been working throughout the night to gather information about the threat to take immediate action for today's classes. We know that the threat found on Twitter was very vague and came from an individual in the Southwest region of the United States. However, regardless of the threat's credibility, we feel it is necessary to inform our employees and families that we are heightening our standard safety protocols and will have an increased presence of law enforcement officers in our schools today. If information should change, I will contact you immediately.  Thank you, and have a wonderful day.